e-business instead of Instagram page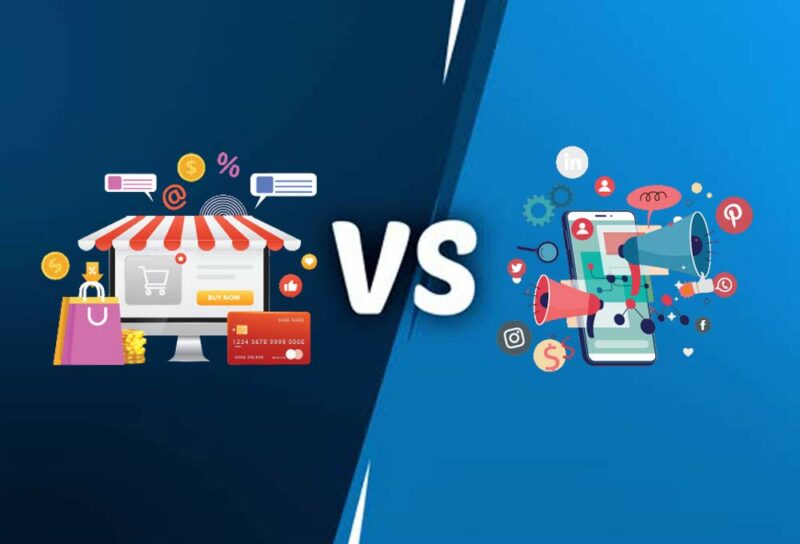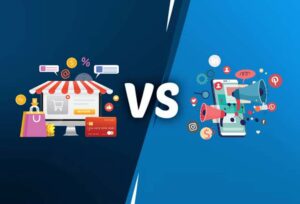 Can social networks like Instagram meet all of the requirements of an internet business?
When it comes to marketing or digital marketing, minds subconsciously gravitate to social media platforms due to their popularity. Because of the features of social networks and the power of operating in them, social networks, particularly Instagram, have become a place in Iran to start small internet businesses, and even large businesses have not ignored them.
With the spread of the Corona disease in 2019, many businesses that only operated in person or had limited online activity faced numerous challenges, and some were even condemned to closure. During the outbreak of this pandemic, the health conditions and supervision made businesses realize the importance of online activities.
These conditions and constraints increased the popularity of virtual space among people and the desire of businesses to operate in this space, to the point where these networks are now an inseparable and essential part of every business's marketing. Because they allow you to reach a large number of people at the lowest possible cost. But the important question here is whether a social network like Instagram can meet all of a business's needs. Is Instagram equipped with all of the tools found in online sales systems?
In response to these questions, it can be stated that social networks such as Instagram provide limited facilities to users, whereas an internet business requires significantly more facilities to meet the needs of its users, as explained below.
e-business instead of Instagram page
Social networks, most notably Instagram in Iran, assist businesses in reaching many new audiences, significantly increasing brand attention, and providing desirable and appropriate content to its audience, motivation and desire to It increased the brand's products and ultimately generated sales. However, in addition to their popularity and features, social networks have drawbacks and limitations.
Differences between internet business and social networks such as Instagram
Impossibility of selling and receiving payment directly:
As previously stated, social networks, specifically Instagram, can attract the attention of the audience, introduce products and services, and establish a relationship with them. However, because there is no self-service option on Instagram, it is nearly impossible to complete the sales process, and this process stops at the introduction stage, denying the user the option of direct purchase.
However, in internet business, due to the existence of integrated communication, the customer is directed to the site or the dedicated application after viewing the product on Instagram and can complete the purchase up to the payment stage without the need for a third party.
Exclusive design is impossible:
In Instagram and other social networks, the audience is provided with a predefined structure based on the design of the company that owns that network, which in the case of Facebook's Instagram (recently renamed Meta) is a predefined structure. This pre-designed structure only allows for the storage of contents, and the constraints effectively rule out the possibility of implementing brand and exclusive design appearance policies.
Terms and conditions compliance:
You must have come across a section at the start of creating an Instagram account where you had to accept the manufacturer's terms and conditions. Accepting these rules eliminates the possibility of presenting any content or advertisements that are in violation of them, and even in cases where you need to communicate with the audience in different ways, such as a contest, you must abide by those terms and conditions.
Joint ownership:
Have you ever considered what would happen to your company if your account was closed, suspended, or hacked? How much will you lose if you are unable to access your page due to poor internet service quality or if Instagram's service is disrupted? What happens if these platforms' policies change? If one of these things happens to your business, all of the time, money, and energy you put into it will be lost.
All of the preceding points demonstrate the importance of a company having its own sales platforms, such as websites and applications. You will have complete ownership of your private platforms and will not have to worry about losing your information. It is far more prudent to invest in something you own rather than a platform you do not own.
Search engine optimization is a possibility:
Because Instagram has provided users with the necessary tools to search for and find the desired information, you have no choice but to improve your position in searches, which is limited to Instagram's algorithms. However, there are both very powerful search tools and SEO to optimize your position in searches in platforms for offering products in internet business, such as the site. This feature makes your company known to potential customers who were previously unaware of its existence.
Business integration is a possibility:
As previously stated, it is not possible to direct the audience to the purchase and payment portal after introducing and selecting the product on Instagram, and as a result, many customers are lost. However, in the integrated internet business, the business is provided with many other facilities in addition to the ability to direct the audience to the site and dedicated applications.
Because of the integration of different parts of the business such as accounting and warehouse, the order invoice is automatically registered in accounting and also reduced from the warehouse inventory in the internet business system after the customer's order is registered on the site or application. The order is placed online at the disposal of the collection officer in the continuation of the order preparation and shipping process, and after collection, the order is automatically transferred to one of the personal couriers or public transportation systems for shipment.
The presence of integrated processes speeds up your business, saves money and manpower, and increases sales and profits.
Establishing credibility and trust:
Beginning and profiting from an internet business is an investment in your company. Customers can trust you because it demonstrates that you are serious about what you are doing. Creating an Instagram page, on the other hand, is free and can be started or stopped at any time. This could be interpreted as a lack of commitment.